SELECTIVE
SELECTIVE is the brand name of a wide range product-line embracing the simplest cream for the day or night, up to the most sophisticated beauty-serum cellulite treatment, special shampoos, wrapping gels and lotions to treat muscle bracing. For example our product "Sowohl" is a longstanding domestic remedy and it is produced with a variety of essential oils.
Wherever possible, all our products do not contain mineral oils, synthetic colors and other harmful skin chemical ingredients. Most of them do not contain additional synthetic preservatives or only natural preservatives.
Our focus is also on the choice of the emulsifiers. Unfortunately many products cannot be produced without emulsifiers.
Organic line (all natural)
FACE LINE

Hydratin, nourishing, antiaging cream
Beauty serum
Fango Mask
Peeling Gel or Cream
Tonic
Care Lipstick
After Shave Balm
BODY LINE

Baby Care
Revitalizing Cream
Body Milk/Emulsion
Anticellulite Massage Cream
Peeling Gel or Cream
Impacco
Warm Fango
Cold Fango
Dry Body Oil
Anticellulite Massage Oil
HAIR LINE

Shampoo
Balm
Hair gel wild, Strong and Extra Strong
BATH LINE

Shower Gel
Intimate Detergent
Badezusätze

Classic Line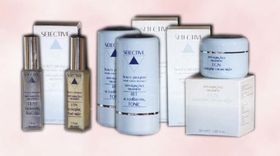 FACE CARE
Solutions for sensitive, problem, dry, mixed or greasy skin

Anti-Ageing Creams (Hydratin, nourishing, ...)
Beauty serums
Special Care
Anti Acne Care
Couperosil Care
Wax Care
Fango Masks
Facial Pack Impacco
Peeling Gels/Creams
Tonics
Care Lipsticks
After Shave Balms
BODY CARE

Pflege Baby Care
Revitalizing Creams
Body Milks/Emulsions
Anticellulite Massage Creams/Oils
Sun Care
Thermal Peeling Gels/Creams
HAIR CARE

Shampoos
Conditioner
Hair Mask
Balms
Hair Gels (Soft, Strong and Extra Strong)
BATH LINE

Shower Gels
Intimate Detergents
Bath Additives
Saunagels/additives
Liposme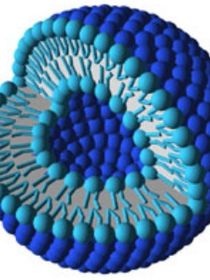 For our products containing active substances not soluble in water, such as ESCIN, or known for their fat-soluble characteristics, such as VITAMINS A and E, the use of lipid preparations are able to maintain the principle in a soluble form. This is achieved by applying a processing method that allows obtaining liposomes in a multi-lamellar form. It forms several concentric layers of lipid membranes where the principle is better soluble, with a greater beneficial effect. In fact, multiple lipid layers maintain the principle active and more concentrated. In addition, having a structure similar to that of cell membranes, the lipid layers allow for greater absorption and penetration of the active substance itself.
Here a bundle of our produced natural liposoms:
Ginseng
Aescin
Vitamin E
Vitamin A
Vitamin C
and more...
in different sizes like 5, 10, 25, 50 und 100 kg